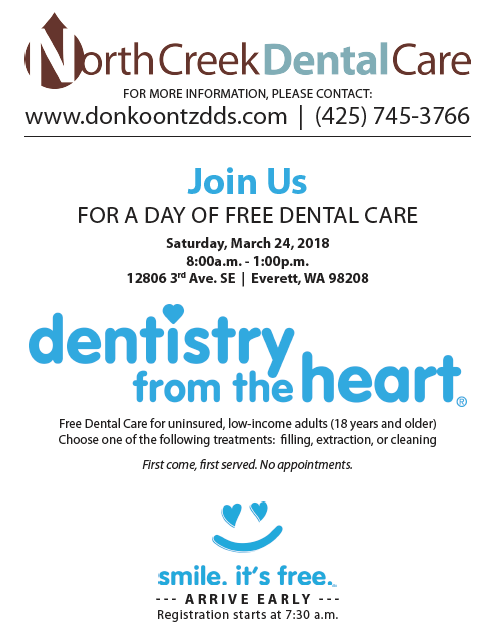 JOIN US FOR A DAY OF FREE DENTAL CARE
Saturday, March 24th, 2018
8:00a.m. – 1:00p.m.
North Creek Dental Care | 12806 3rd Ave. SE | Everett, WA 98208
Free Dental Care for uninsured, low-income adults (18 years and older)
Choose one of the following treatments:
Filling, Extraction, or Cleaning.
First come, first served – No appointments.
– – – ARRIVE EARLY – – –
Registration starts at 7:30 a.m.
Dress warm and don't forget your umbrella if it's raining.