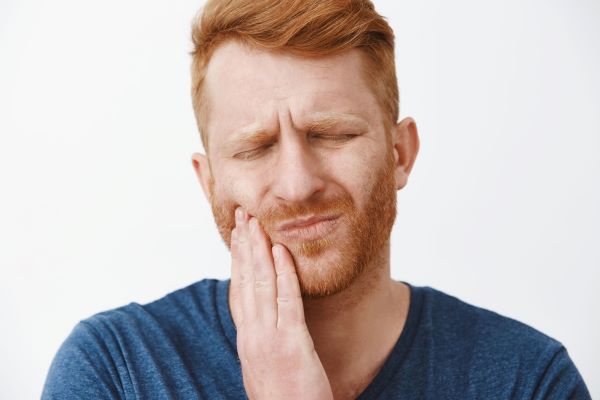 Dental emergencies happen. You don't plan them, but you can plan for them. Dental emergencies are stressful, worrisome, and concerning. We also understand they are painful (or they wouldn't be an emergency). When these situations arise, you want to have an established relationship with a quality dentist.
North Creek Dental Care specializes in emergency care for your unexpected, inconvenient, urgent care needs. By having a comprehensive team and connections, we are ready for you when dental disasters strike.
Here's what you need to know when a dental emergency comes up:
Your Emergency Is Our Specialty
One reason we develop lifetime relationships with our patients is so we can provide care in the most painful, urgent situations.
When you suddenly experience dental pain, call the dentist immediately. Not all emergencies require emergency dental care but do demand immediate dental advice. An informed decision gives you the confidence and opportunity for the best possible outcome.
Some of the most common dental emergencies identified by the ADA include:
Toothache or pain
Broken tooth
Loose or lost fillings
Bleeding or inflamed gums
Dental infections
Abscessed tooth
Lost crown
And more
Severe dental pain from pulpal inflammation.
Pericoronitis or third-molar pain.
Dry socket (especially post-surgical)
Abscess or localized bacterial infection (with pain and/or swelling).
Loss of a temporary solution (i.e. temporary crown)
If you have an emergency, please call North Creek Dental Care without hesitating. Whether you are already our patient or looking for an available dentist, we will process your problem and develop a treatment plan based on your immediate need.
If a temporary self-care solution is possible for immediate relief, we will help you with your situation.
Crowns and Fillings
One of the most common dental emergencies comes up when crowns come off or fillings fall out. When this happens, it can induce a panic attack. It's right to be concerned, but don't panic.
Crowns naturally loosen over time, come off, or fall out. This is also true for fillings. We often experience this when chewing food or sticky candy. (It can also happen at any other time, without notice).
If your filling falls out or crown comes off:
Collect it
Capture it in a clean container
Call North Creek Dental Care
Toothaches, Pain, and Swelling
You should never ignore the pain from a toothache or delay calling for dental treatment. Pain exists to tell you something is wrong. However, pain relief may be available through over-the-counter remedies. These should only be taken in conjunction with professional advice and are not a substitute for long-term dental care.
Sometimes people will delay the inevitable because of inconvenience or costs. Our experience tells us that your immediate problem now will likely become more costly and prohibitive the longer you wait.
Call now to ensure you are following best practices and getting great advice.
Broken or Chipped Tooth
If you have chipped or broken your tooth, don't panic. Gather the remnants (fragments) of the tooth and put them in a safe, clean container. Call immediately and let us evaluate your situation and help you know where to go, what to do, and how urgent your situation may be.
Here's a step-by-step guide for this kind of emergency:
Collect the tooth and store it in milk or water.
Rinse out your mouth with water.
Assess and control any bleeding.
Ease pain or discomfort with a cold compress and/or over-the-counter painkillers.
Call the clinic
Urgent Dental Care for Your Children
As noted in our article, "Six Tips for Protecting Your Children's Teeth," many emergencies come up in the day-to-day life of your children. These can happen while children are playing, competing, or even sleeping. In other words, an urgent need for your child can arise separately from strenuous activity.
One mistake parents often make is thinking, "This happened to me when I was young and it wasn't a big deal." However, it's best to let your dentist determine the severity of the situation. Remember: The decisions you make for your child will impact them for the rest of their life. It's always the best plan to get an informed opinion to prevent long-term problems.
Planning FOR Emergencies
Again, emergencies aren't something you plan, but something you plan for. To help your household plan for these emergencies, talk with them about the suggestions in this article. If your household members don't know – for example – to grab a tooth if it is broken or chipped, they are likely to run home and the fragment will be lost forever.
Here some other keys:
Save the clinic's number on your phone for ready reference.
Consider keeping a health savings account or flex spending account to decrease any financial stress.
Plan mentally to react calmly.
Choose, know, and visit your dentist regularly so a baseline of X-rays and dental history is in place BEFORE emergencies arise.